Overview – key projects & pipeline

Clinical development strategy
Cell2Cure interacts actively with hospitals, doctors, research groups and regulatory experts to explore new potential clinical applications of the ASC products and advance clinical programs towards registration and marketing.
The clinical development strategies aim to achieve product approvals in multiple disease areas and follow advanced regulatory pathways allowing for early marketing approval.
Cell2Cure's clinical ASC treatment programs focus on diseases with a high involvement of inflammation, tissue ischemia and fibrosis – to promote tissue regeneration and function.
The clinical ASC programs include clinical Phase I safety and Phase II studies in patients with diabetic foot ulcers; receiving lung transplants with risk of chronic lung allograft dysfunction (lung transplant rejection); with non-ischemic heart failure; and acute corneal transplant rejection.
In a sub-license agreement and contract with Endeavour Cells ApS, Cell2Cure is conducting a dose-titrating ASC study in children with autism and leaky gut syndrome.
In addition to Cell2Cure's own clinical development program, Cell2Cure also applies a sublicense agreement strategy. Cell2Cure has entered into a sublicense agreement with Endeavour Cells ApS, which will allow Endeavour Cells ApS to develop, manufacture and commercialize ASCs for the treatment of Autism Spectrum Disorder (ASD), Attention Deficit Hyperactivity Disorder (ADHD), Attention Deficit Disorder (ADD), and other heterogeneous neurodevelopmental disorders with or without gastrointestinal issues.
This agreements include down- and milestone payments, and ongoing service, support, and management of the project on undisclosed commercial terms.
1. Diabetic Foot Ulcers
One of the most severe complications to diabetes is foot ulcers, which affects up to 26 million annually. Lower limb amputation is a feared complication associated with foot ulcers, and globally a person is amputated every 30 sec due to diabetes. There is currently no effective cure for this indication. Cell2Cure will investigate safety and efficacy of treatment with allogeneic subcutaneous injection of C2C-ASC in addition to conventional treatments for healing and complications of foot ulcers in diabetes patients. A total of 30 patients will be randomized 1:1 either to C2C_ASC treatment or to a control group.
2. Lung transplantation
Lung transplantation is the ultimate treatment of patients with severe lung disease. However, the short- and long-term prognosis is still problematic due to immunological reactions towards the transplanted lung. To treat this serious complication the Chronic Lung Allograft dysfunction (Lung transplant rejection) a phase I-II trial has been finalized. Patients were randomized to double-blind treatment with intravenous infusion of 100 million ASCs, 200 million ASCs or saline. Data are expected to be ready for read-out Q3-Q4 2023.
3. Heart failure
Dilated non-ischemic heart failure is a serious condition with a high morbidity and mortality (40-50 %/5 years). The prevalence is estimated to be 1 :250-500 in different registers. Dilated non-ischemic heart failure is the most frequent cause for heart transplantation.  In an ongoing academic collaboration ASC safety and regenerative capacity is tested in 30 patients with dilated non-ischemic heart failure, as these patients present a high degree of inflammatory and immunological activity in the disease pathology. C2C will explore the regenerative effect of C2C_ASC treatment in patients with dilated non-ischemic heart failure.
4. Corneal transplantation
With more than 180000 procedures annually, cornea transplantation/keratoplasty is the most frequent, transplantation procedure of human tissue. The 5-year prognosis for cornea transplant survival is estimated to be as low as 50%, which is poorer than that for solid organ transplants. C2C will in a collaboration with Department of Ophthalmology, Royal Victoria Eye and Ear Hospital, Dublin, Ireland, investigate if a single preoperative subconjunctival injection of C2C_ASC is safe and reduces the risk of immunological rejection in high-risk keratoplasty.
5. Autism and leaky gut syndrome
Children with autism spectrum disorder (ASD) have an increased incidence of gastrointestinal complications with symptoms such as abdominal pain and diarrhea. In leaky gut syndrome, gaps in the intestinal walls allow translocation of bacterial products and toxins into the blood stream. This leakage induces local and systemic inflammation. It is hypothesized that these circulating toxins and inflammatory factors influence the behavior and well-being of the children. C2C is conducting a dose titrating C2C_ASC study in children with autism and leaky gut syndrome.
Address
Cell2Cure ApS
Kajerødgård 9, 3460 Birkerød, Denmark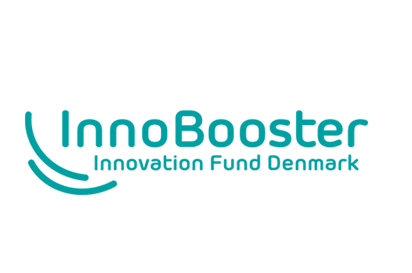 SME Instrument grant
This project has received funding from the European Union's SME Instrument, Horizon 2020 research and innovation programme under grant agreement No [H2020-SMEINST-868284_PRO-SCT]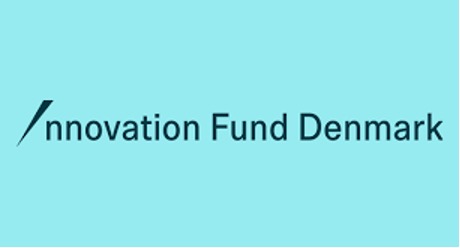 Grand Solution Grant
Cell2Cure, as part of the consortium Clinical Stem cell Innovation and production Center, CSIC, receives funding from Innovation Fund Denmark.